Review Detail
96
3
100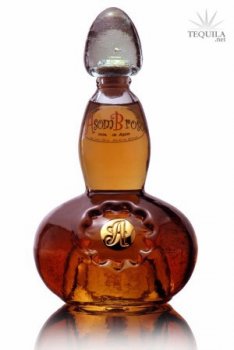 Extra Anejos
T
Tequila.net
May 31, 2007
60671
Aroma: Agave, Caramel, Fruit and Oak
Initial Taste: Lots of caramel and butterscotch on the entry. Not overly sweet. Very nice.
Body: A nice medium body for an anejo. Not syrupy, but thick enough to tell you that it's been aged. A lot of flavors working together. It takes a lot of sips to catch them all: Vanilla, Butterscotch, Toffee, Fruit, Oak, Baking spice, light cinnamon.
Finish: No burn and a bit of a muted finish. For 5 year aged, I'm not expecting spicy, but I was expecting more. Extra smooth.

What hasn't been said about the Asom Broso bottles already. I got it for $85 at the Tequila Garden (Thanks tequila.net for the banner ad), but I've seen it as high as $250...more often around $200. This is a great tequila to be savored.
Comments