Review Detail
95
18
100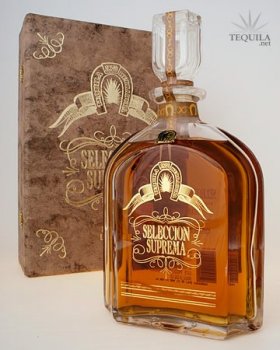 Extra Anejos
T
Tequila.net
December 31, 2006
114813
Herradura Seleccion Suprema is the standard by which I measure all anejo tequilas. It is, hands-down, one of the best anejo tequilas I have ever tasted. It is very rich, full-bodied, and complex. Tequila Joe absolutely nailed it with his description of a dense, heavy - almost syrupy feel.

For an anejo, I would say it has only moderate agave flavor on the back end; but what struck me was the exceptionally long duration of flavor, even when compared to other high-end tequilas like Gran Centenario Extra Anejo.

The presentation is classy to say the least. Simple, elegant, classic. Yes, it's $300 a bottle. It's not for everyday. But if you want to have one super high-end tequila in your collection, you can't go wrong with this one.
Comments