Review Detail
96
7
100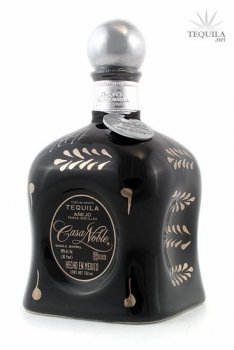 Extra Anejos
T
Tequila.net
December 20, 2009
63172
Quite possibly the king of special edition or barrel tequilas is Casa Noble. They have single barrels specifically chosen by stores and many different types of expressions of tequila available. This is the SB Añejo chosen by Hi Time Wines. It is aged in French oak barrels for 5 years. They described it as such:

"Aromas of vanilla, toasted wood, cocoa, smoke, fennel, citrus, clean earth, herbs, coffee and daedal spices tease, tempting you to taste. The opulent mouth-feel delivers a presentation of the complex aromas that are mature, deep and interlacing. The finish persists with lissome expressions of the flavors and passes deliberately with dry niceties that entice you to sip again."

While any of my readers know that I might not put it quite as eloquently (can someone please look up daedal for me?)...I will do my best to tell you if I agree and if I think it's worth it in the lofty price range.

Price: $95-100/bottle

Aroma: A really interesting nose where the agave is interlaced with big oak aromas and chocolate, spice (possibly daedal) and a hint of smoke. Very inviting.

Initial Taste: There's a nice mix of sweetness for the barrel aging along with the lowland agave that gives it a great dessert flavor without it being too syrupy.

Body: A really oily and creamy body that coats the palate really well. As it moves back on the tongue, the more bitter flavors of oak/chocolate/smoke mix harmoniously.

Finish: An extremely long finish where the dark chocolate and smoke seem to linger the longest. There's even a hint of coffee essence that is there as well.

From start to finish, this is complex and delicious. If you are looking for a tequila to sit down with for a relaxing evening or to pair with a cigar, this is the one that you are looking for. It mixes the green aspects the agave, the sweet aspects from mellowing and the bitter notes from the oak in a wonderful fashion. As you know, I don't often recommend tequilas in the $100 range too often, but if you are so inclined to like the profile above, this one will definitely not disappoint. It is truly a unique and delicious extra añejo journey.
Comments