Review Detail
93
3
100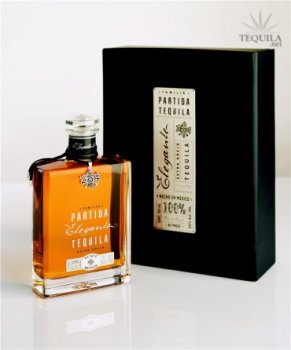 Extra Anejos
T
Tequila.net
June 26, 2007
35250
As you all know, it's hard for me to love tequilas that have ultra-premium price tag, but this one has the presentation to make it feel like it's for a special occasion. The fact they state that there's fewer than 1,500 bottles available worldwide makes rare as well. But ultimately the contents inside the bottle have to live up to the hype outside of it. And there's only one way to find out if it does...

Price: $250-300/bottle (although it can be found discounted around $200 at times)

Aroma: A sweet cooked agave aroma with baking spice and a hint of smoke. Not overpowering and quite inviting.

Initial Taste: The flavors up front are agave (not lost with the 3+ years of aging), light vanilla, ripe fruits (pears) and some spice.

Body: A rich and thick mouth feel...velvety. There's a bit more wood influence mid-palate. Some floral notes appear withe sweeter notes from the initial taste.

Finish: A medium length finish with really nice balance. There's still some sweetness from the fruit and vanilla. There's some plant/floral notes from the agave with a bit of pepper. And there's some oak on the finish to smooth it out and make it last. A nice combination.

But then there's the $300 question...is Partida Elegante worth the price tag? For me, not quite, but it worth paying a little extra because the flavors are outstanding and the presentation is second to none. If you have the means and want to buy something for a special occasion (that's when I cracked this for the first time), Partida Elegante will deliver what the presentation and price tag seem to promise: a very special and tasty tequila experience.
Comments