Review Detail
95
18
100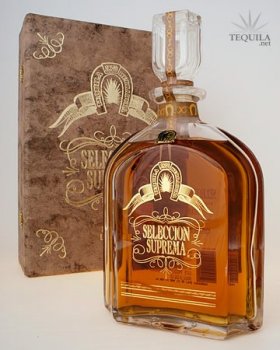 Extra Anejos
T
Tequila.net
December 31, 2006
118117
Very nice and smooth tequila with sweet aroma
(Updated: December 29, 2014)
This is a very nice tequila. It's got a sweet heavenly aroma with a very faint alcohol smell and a nice smooth taste. Its not as herby as other lowland tequilas either. I didn't find it smokey like other reviewers had mentioned. It's comes in a very nice bottle as well. My biggest issue with this tequila is the price. I've seen this sell for $400. For $400 I'd grab a Clase Azul Anejo or a Gran Patron Burdeos. However, I got mine for $275 so it wasn't too bad.

To sum it up, this is an amazing tequila. Its definitely the best all around sipping tequila I've had in the $200-$300 price range. The aroma alone will have you hooked. Whether or not it's worth the $275 to $400 price point is up to you. At $200 a bottle, this would easily be my go to sipping tequila.

I'd actually like to get another bottle of Clase Azul Anejo and compare the two at the same time. This tequila is pretty good.


Comments