Review Detail
88
2
100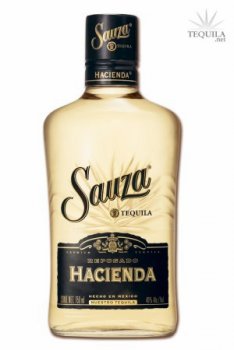 Mixtos
T
Tequila.net
March 15, 2007
33371
Tasted from a double shot glass April 2011.

This is a strange tequila...it's almost like a very strong white wine.

Legs are present but not particularly strong; colour is a slighty 'enhanced'-looking (if you get my drift) pale gold.

The nose is...well, winey, with vague hints of caramel, and almost no alcohol. The initial taste is very fruity with a very, very faint hint of caramel.

Body is near non-existent, but what there is is fruity and, again, wine-esque.

The finish is probably the best part of this, and is where a mild heat and pepperiness appear, with no alcohol burn at all, albeit it will leave a gentle numbness in place. There is some agave hidden in there too, albeit it's slightly tart, but given that this tequila is reasonably sweet anyway, it's a welcome addition.

Presentation is pretty boring - a very heavy bottle on which the only thing of interest is an embossed agave.

This appears to be a mixto (no mention of 100% on the bottle), and it shows. There is some agave hidden under there, but the overwhelming taste is of white wine - to the point that I had to check I'd poured the right bottle!

This is a pleasant tequila to drink on a summer's day, but just don't expect complexity or a tequila man's tequila - it's just not. It also tastes closer to a blanco than a repo to me.

However, considering that I bought this at a similar price to Cuervo Especial, it's a no brainer if you need a cheap tequila that doesn't taste like chemicals and you can't lay you hands on some Olmeca or something better.

If you're new to tequila and are coming from a wine background, this may well be the one for you to introduce you to the world; from here you can go on to the purer, more complex tequilas.

Also be careful, you really can't tell there's the full 38% ABV in this. You could drink a full wine glass and not notice until you stand up.
Comments