Review Detail
94
13
100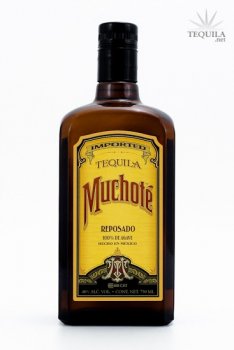 Reposados
T
Tequila.net
December 24, 2007
52115
Tasted on 9/24/2010 out of a snifter, neat
NOM 1414

Let me say this: the bottle will try to scare you away, but if you're brave you will be rewarded! For $20-25, you can't expect a tequila this good to be cased in crystal.

Aroma: Thick caramel, vanilla, and butterscotch. Inviting, to say the least.
Initial Taste: Clean and warm with a delicious oak that brings hints of sweet bourbon. Coats the mouth and crisps on the tip of the tongue.
Body: Rich in smokey agave, pepper, and sweet oak.
Finish: Medium-to-long duration with little to no heat or bitterness. Presence of oils and oak remain the longest, with agave fading shortly before.

For a lover of both tequila and whiskey, this reposado is outstanding. Forget it's price: this is a reposado that can stand alone in any price category. Truly a great sipper and a wonderful mixer in fine cocktails that highlight tequila (the tequila old fashioned being one of my favorites with this particular reposado).

It is currently listed as one of my favorite reposados, along with Chinaco, 1921, Gran Centenario, and Corralejo.
Comments
1 results - showing 1 - 1
Good and comprehensive review. Informative and well written. I don't rate it quite that high but it IS an excellent reposado.
1 results - showing 1 - 1