Review Detail
93
18
100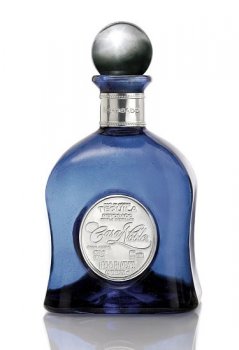 Reposados
T
Tequila.net
December 17, 2006
68915
Nose: Vanilla a bit of coffee and chocolate

Initial Taste: Vanilla sweet agave a little astringent

Body: Complex light medium heavy and oily depends where it is in the mouth for the weight

Finish: Smoky/peppery/sweet agave in that order vanilla. Again well rounded tequila what you get in the nose is in the finish.


I like mixing this or the crystal with Baluarte repo I think I prefer the crystal when mixing them. This doesn't go well in caipirinhas the crystal is okay in them though. They are both much better by themselves.
Comments