Review Detail
91
5
100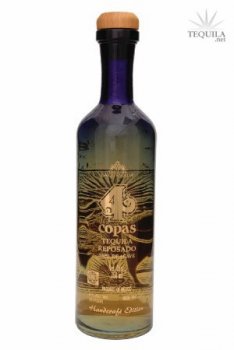 Reposados
T
Tequila.net
January 20, 2007
25961
4 Copas is a very approachable tequila yet exhibits a lot of complexities that experience tequila drinkers will enjoy.

Aroma: Agave, wood, earth, and roasted nuts.
Initial taste: Surprisingly sweet, smooth.
Body: Complex with flavors of wood, vanilla, agave, and dry grass.
Finish: The sweetness just keeps going. Very smooth, if a bit anticlimactic. I find that this tequila doesn't finish with an "oomph", but rather begs you to drink more to remind yourself of the flavors you experienced while it was in your mouth. I'd like to see the agave sweetness balanced a bit more with the dryness of the wood.

Overall, I think this tequila is really good. I'd love to keep a bottle around all the time. But at $50, I think it's fair to say that there are other reposados that have better value (Siete Leguas being the first that comes to mind). If I ever find it on sale though, all bets are off!
Comments