Review Detail
92
5
100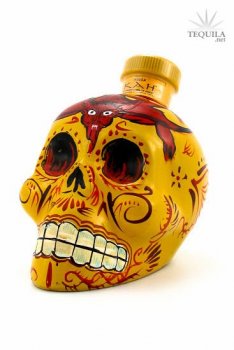 Reposados
T
Tequila.net
December 28, 2010
93493
A fun discussion piece that encases a very nice tequila.

Aroma - Sweet agave and butterscotch with an evident alcohol, but not as much as you might think for a 110 proof tequila.
Initial taste - Agave sweetness some floral and citrus notes.
Body - A pronounced, but pleasant alcohol burn...again not as much as you might expect with a 55% alcohol spirit. Compliments the sweetness of the caramel and agave really well.
Finish - Awesome long finish that lingers around pleasantly.

The bottle makes you suspect that it might just be a gimmick and at $50+ a bottle, you are certainly paying some for it. However, KAH reposado is a really good tequila that can certainly be sipped and enjoyed well. A fun an original drink for aficionados and collectors.
Comments