Review Detail
84
2
100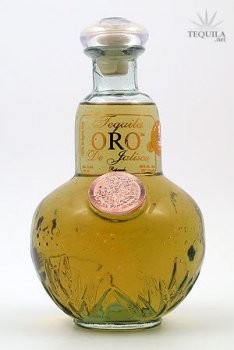 Reposados
T
Tequila.net
February 27, 2007
17930
I don't often review tequilas after tasting them at restaurants, but in Las Vegas at Tacos and Tequila at the Luxor, this one stuck out to me as one that I needed to take notes on and review in short order. It was my first experience with any expression of Oro de Jalisco. In fact I had no idea what it cost or where to find it until after I tried it.

Price: $50-60/bottle

Aroma: Sweet cooked agave, vanilla, light oak. A custardy type scent.

Initial Taste: The vanilla sweetness is very prominent along with the agave.

Body: An oily body with medium thickness. The custard flavors and oak mix nicely to create a sweet, caramel, dessert type of tequila.

Finish: A medium length finish that is pretty much as you'd expect given the flavors of the spirit body. No surprises.



This tequila is is from NOM 1494 and it's the only US sold tequila that I can find from that distillery. The bottle looks unique and authentic and the tequila inside is quite tasty as well. I'm not sure if I'd pony up the the $50-60 that it would take to buy a bottle, but it's definitely worth seeking out and trying if you can find it.
Comments