Review Detail
89
1
100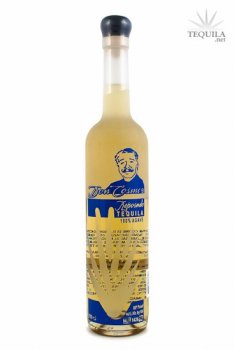 Reposados
T
Tequila.net
May 14, 2012
7737
Final review of the Don Cosme line. The entire line has been kind of a ho hum experience. I'd love to tell you that it's a gem for under $20, but the anejo and blanco haven't qualified for that designation. Hopefully the reposado can surprise me.

Aroma: Earthy/musty agave with a hint of vanilla.
Initial Taste: A very interesting mix of agave, anise and caramel.
Body: A great mix of agave, oak, vanilla and anise. Medium body with nice mouth feel.
Finish: A fairly mild, but very smooth finish. Fruity oak and anise are the lingering flavors with just a bit of sizzle from the pepper.

Don Cosme reposado is my favorite of the line. Nice complexity....not too sweet, but not too bitter either. The entire line is made with the traditional tahona wheel, which is surprising given the price point. After tasting this, I want to revisit the reposado's older and younger siblings. This one is a very nice buy for $20.
Comments