Review Detail
92
1
100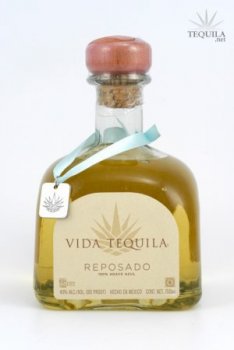 Reposados
T
Tequila.net
March 03, 2007
23223
Vida tequila has been one that has had me intrigued for quite some time. It's not often that you find tequilas that are owned and made by people from Utah. It doesn't mean that it can't be really good...it just means that it has a different back story. Anyway, let's dive in...

Aroma: An awesome nose full of agave, butter and vanilla/caramel...with a slightly herbal/spice note.
Initial Taste: Light initial taste. Nice cooked agave flavor with vanilla and light cinnamon and herbs.
Body: A medium mouth feel with buttery agave, spice and oak. A nice mix of those flavors.
Finish: A medium length finish with a nice combo. Oak comes forward along with the baking spices. There's just a hint of vanilla to round everything out. A wonderful finish. Only complaint is that it doesn't last long enough.

Vida Tequila Reposado is a wonderful all around tequila. It has everything that you want from a good repo. The distribution is currently a bit limited, but you can get it shipped from non-control states. It has a premium price, but it's worth. Do yourself a favor and check it out.
Comments