Review Detail
91
11
100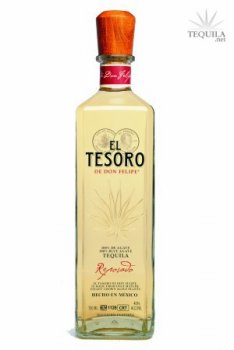 Reposados
T
Tequila.net
February 11, 2007
38513
Sometimes, the old way is still the best way
I won't be bashful. This is my favorite tequila. I've enjoyed many fine anejos, reposados and blancos over the past years, but this is the one I compare all others to and it's still my top pick. A few years ago, Don Felipe chose to change the bottle to a more contemporary rectangular shape, probably as a marketing ploy. But this is tequila produced largely by manual labor and I preferred the old round bottle, which seemed more in synch with El Tesoro's traditional process.

That aside, this reposado is still the same pale golden agave goodness as always. The aroma is really nothing extraordinary to my nose. It has a good solid boquet that lets you know this will be a pleasant drink. The initial flavor is slightly smoky, with good agave character. The body is earthy and woody, most likely the result of the age-old process. The finish is slightly sweet and oaky. The overall impression is that this is distilled by masters who take pride in their product and carry on the methods of their ancestors in a time of mass-production.

Definitely old school.
Comments