Review Detail
91
2
100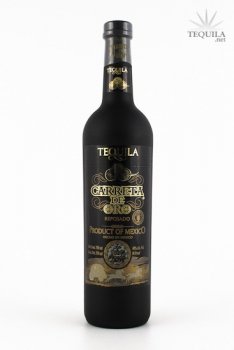 Reposados
T
Tequila.net
November 11, 2012
19141
Carreta de Oro Reposado is kind of a mysterious tequila because there's not too much out of NOM 1551 and the price is generally under $30. With little knowledge and a low price, you often think that it might not be very good. Fortunately, I was able to taste the anejo and very much enjoyed it. The reposado comes in a different looking and very plain looking bottle as well

Aroma: Cooked agave, spice and oak.
Initial Taste: A very nice entry. Cooked agave, honey and nutmeg.
Body: Medium body. A nice balance of the agave and the aging. The sweetness is light and complimentary with the spice and oak.
Finish: A finish that lasts a decent amount of time with all of the aforementioned elements. Not a remarkable finish, but a good one to a nicely aged tequila.

Good balance, nicely aged and still true to the agave. For under $30, this one is definitely a keeper. It hass some nice lowland agave elements, but enough sweetness from the light aging to round it out nicely. It has some nice complexity and uniqueness to it. I'd definitely recommend picking up a bottle for the price...particularly if you enjoy lowland tequilas over highland.

Comments