Review Detail
91
2
100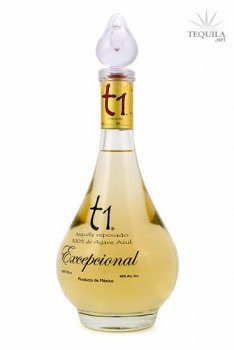 Reposados
T
Tequila.net
October 11, 2009
21685
The last review of a very good line of tequilas. T1 is the brainchild of Germán Gonzalez after his departure from Chinaco and he's put every bit as much passion into this brand as he did with his previous one. T1 is a lowland tequila made at NOM 1146 (La Tequileña) which produces Lapis, ArteNOM 1146 and AsomBroso. It's aged for 6 months in bourbon barrels. Enough of the production facts, let's jump right in...

Price: $40-50

Aroma: Cooked agave, grassy notes, light vanilla and spice.

Initial Taste: Nice agave sweetness, grass notes and vanilla.

Body: A medium-thick body with nice oils that coat the glass well. A bit more oak mixes with the agave & vanilla notes. Nice balance.

Finish: A nice linger of oak and spice that lasts a good while.

T1 reposado is a nice overall tequila. I think that I prefer the blanco (lots of pepper & spice) and the añejo (very rich and smooth cigar sipper) over this one, but it's fairly priced at $45-50 and it a quality repo. Overall, this is one of the better new lines to hit the market. It's got a nice mouth feel and good balance between agave and barrel. Definitely worth checking out.
Comments