Review Detail
86
1
100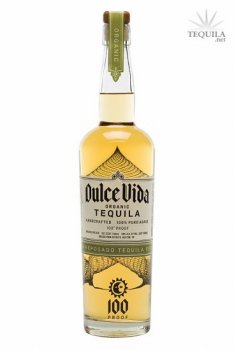 Reposados
T
Tequila.net
July 25, 2010
22684
Hot, but better than the blanco
Fire in the hole! Dulce Vida is taking advantage of the trend toward higher proof spirits with their 100 proof tequilas. These tequilas are meant to be a better expression of what agave distillate tastes like...not as much or at all cut by water. The result can often be a more full flavored, but at times fiery drink...as any barrel proof whisky drinkers will tell you.

Price: $40-45/bottle

Aroma: A nice agave sweetness with some grass and wood notes. Light floral notes too.

Initial Taste: Sweet agave, grass and strong herbal notes.

Body: Grassy agave combines with herbs and citrus. There's a definitely alcohol tingle as well.

Finish: A long finish with strong herbal and spice notes...a tough of oak as well. Alcohol numbing involved to be sure.

It's a solid tequila. The high proof adds some intensity and flavor, but the profile isn't the most flavorful to begin with. It would be a nice intense mixer if you're looking for grassy and/or herbal, but it's not an easy sipper. However, the progress in flavor from the blanco (harsh) to the repo is worth noting. I think that the añejo might hit the sweet spot between the high proof and the barrel mellowing.
Comments