Review Detail
91
2
100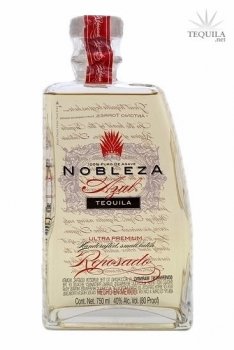 Reposados
T
Tequila.net
September 29, 2010
14369
I'm pretty much a shill for Feliciano Vivanco y Asociados, otherwise known as NOM 1414, at this point. Even the tequilas that come out of that distillery that I don't like as much as most are still in the top half of what is out there. So when I see a new brand from NOM 1414, I'm excited to taste it, but the brand may also be a victim of unrealistic expectations. I suppose you take the good with the bad with one guy's palate. Let's hope Nobleza lives up to his very tasty cousins.

Price: $35-45/bottle

Aroma: Buttery agave, honey and cinnamon & other spices. It almost smells like a cinnamon mini donut. A great nose.

Initial Taste: Buttery agave and baking spices. Not a ton of agave, but it's pretty tasty.

Body: A rich and oily body. There's a good balance of sweetness, spice, nuts and just a touch of oak.

Finish: A linger that is a lot like the aroma. Sweetness, butter and spice with just a hint of pepper. A tasty finish to a unique and flavorful tequila.

Nobleza is a unique and flavorful tequila. The agave flavor is light, but the other flavors are powerful and tasty...provided you like desserts full of butter (and who doesn't, really?). It's not like a lot of the other 1414 products, but they managed to produces another tasty, yet different, tequila. Salud!
Comments