Review Detail
85
11
100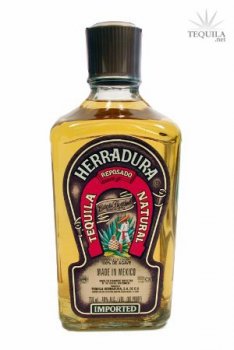 Reposados
T
Tequila.net
May 13, 2007
89041
As referenced in previous reviews, NOM 1119 and Casa Herradura are strange for me. You'd figure with a beverage giant like Brown Forman that consistency would be a hallmark, but it's been the opposite for me. Granted, I've had expressions from different years (this repo was purchased in 2011), but the swings have been large. That's not to say that I haven't liked some because I have. Let's see if I like this reposado.

Price: $35-45/bottle

Aroma: An interesting nose with some raw agave, honey, smoke and vanilla.

Initial Taste: A fairly basic entry. Some agave, vanilla and honeyed sweetness.

Body: Medium to thick body with decent oils. The raw agave flavor is still there. The sweetness is light, but still present. The wood flavors are there as well, but not too heavy. Everything is basic, but in a nice balance.

Finish: A little bit of vanilla combined with oak and smoke on the finish. Medium to short finish. Good, but not memorable.

While the rest of the brand has had some wild swings for me, this was a basic and run of mill tequila. Solid flavors, but nothing too bold. For under $40, it's a solid buy based on the fact that you can almost certainly find it.
Comments