Review Detail
94
5
100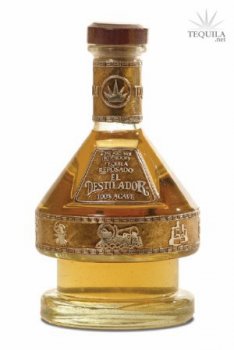 Reposados
T
Tequila.net
September 20, 2007
38641
(Updated: November 15, 2014)
Tasted 08/18/14 from a Riedel Tequila Glass.
Purchased on sale from Old Town Liquor for $24.99

Appearance: Crystal clear amber color.
Aroma: Aged agave. Caramel and oak.
Initial Taste: Smooth peppery agave, caramel, and oak flavors.
Body: Slow thick tears on glass. Smooth buttery mouth feel. Nice balanced flavors.
Finish: Medium-length, with a very smooth peppery agave kick with lingering sweetness.
Presentation: The bottle has a unique old Mexico-type design, easily recognized on a shelf.

This is a very nice sipping reposado and an excellent value for the price paid. I will buy another bottle if still in stock at OTL. However, Hi-Time Wines Cellars has the El Destilador Reposado in the new bottle design for sale at $17.99 and the anejo for sale in the old bottle design for $21.99. Are the old and new the same juice? The producer's website wasn't clear.


Comments