Review Detail
91
2
100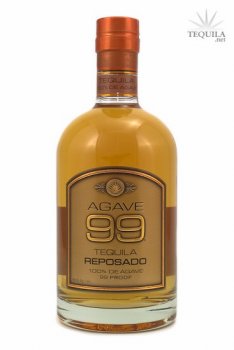 Reposados
T
Tequila.net
December 06, 2010
17515
I approached this tasting with some trepidation and let the bottle sit on my bar a month before opening it. This is my first experience with an over-proof spirit I was concerned about excessive alcohol burn. Also the anejo got a poor review in another website. However, the spirit has received numerous awards including a Double Gold Medal at the 2014 San Francisco World Spirits Competition and the 2011 TEQUILA.net Awards - "Best of the Best" Best Lowland Reposado Tequila, which is why I wanted to try a bottle. In view of these awards I am surprised there aren't any reviews of this spirit.

Tasted 11/09/14 from a Riedel Tequila Glass.
Appearance: Medium amber color.
Aroma: Balanced aroma of grassy agave, oak, and earth. Only a slight very alcohol scent was detected, which was surprising since this is a 99 proof tequila.
Initial Taste: At first a big peppery blast hits the mouth. I would not call it an "alcohol burn" as it is quite pleasant. After the heat subsides rich flavors of agave and oak along with vegetal and earth notes are more pronounced, which are characteristic of a lowland tequila. This bold flavor gives Agave 99 Reposado real character.
Body: Medium-light body with a slight buttery mouthfeel, which left no tears on the glass. The flavors are nicely balanced.
Finish: A heated, clean, well-balanced and long finish of peppery agave, oak, and earth notes. It has a very bold agave kick but no alcohol burn. Overall it is a very robust finish for a nice over-proof tequila.
Price: Range $21.99 to $74.99 (RRP: $41)
Presentation: The bottle looks fine with simple, yet attractive labeling and it has a synthetic cork stopper.



Comments