Review Detail
91
5
100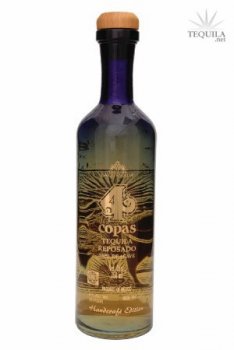 Reposados
T
Tequila.net
January 20, 2007
25961
Taste out of a snifter on 11/23/08. 4 Copas reposado is an excellent reposado, the whole 4 Copas line is just beautiful. Usually reposados are the least favorite of mine. But when it comes to this one, that opinion goes to the dogs! I highly recommend this one for new tequila drinkers, it will welcome them with open arms.

Aroma: A very subtle yet present nose of lemongrass and wood.
Initial Taste: A semi oily mouth feel, upon entry it's nice and sweet with no bitterness and an initial taste of caramel.
Body: A warm and beautifully complex body of agave, complimented by wood, caramel, and citrus.
Finish: An ever so lightly heated finish of long duration, with a lingering aftertaste of agave and caramel. One of the best finishes I ever experienced.
Comments