Review Detail
98
1
100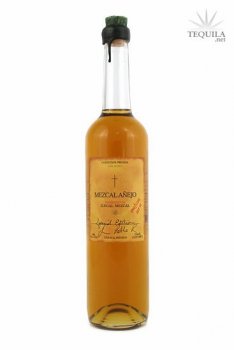 Anejos
T
Tequila.net
April 25, 2010
41207
Brilliant Whisk...er Mezcal. Basically, if you are a Peated Whiskey (like a Connemara Peated or Balcones Brimstone) or Scotch (ala Laphroaig or Ardbeg alligator)far you will love what this Mezcal has to offer. It is extremely smooth yet uber Smokey and Salty. I liken it to a Mezcal Campfire. I love Scotch and have recently been venturing into Tequila & Mezcal with the help of Tequila.net. After reading the awards for the year I decided to give it a shot. Interestingly enough the bottle is one of the reasons I had walked past this beast repeatedly. It is for that reason and the $100+ price tag I was reticent to buy it and try it. I decided to take one for the team and I am so glad that I did as my new favorite of the 25 spirits that I have is Ilegal Mezcal Anejo.
As I am not a pro at writing reviews I will do my best here to give you an idea of what makes it so wonderful without trying to sound too much like a shill.
The smell of this fine Mezcal is one of smokey ash. It reminds me of the Balcones Brimstone Scrub-Oak Whiskey which is like drinking a Campfire.
The taste is on the tongue is of smoothness ala a Don Julio.
The finish is long and extremely Smokey with Mesquite.
All in all a thoroughly enjoyable drink, not to be imbibed as a shot but instead as a sipper.
Comments