Review Detail
92
1
100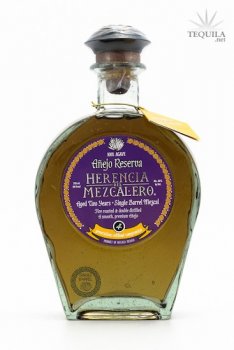 Anejos
T
Tequila.net
October 22, 2011
9932
Herencia del Mezcalero Mezcal Añejo is a wonderful single barrel, anejo Mezcal. It reminds me a lot of Lagavulin single malt scotch, although it is obviously not scotch. I haven't tried it with a cigar, but I'll bet it would be a great compliment to a nice stogie.

The nose is enticing with smoke and almonds. Initial taste is delicious with an intense peaty smoke and light citrus undertones. While the initial experience is quite refined, the finish has a bit of fire to it, but it's not at all unpleasant. Overall, the Mezcal is smooth and well-balanced.

This is a wonderful Añejo Mezcal. I think it retails for around $60, but I found a bottle on clearance for $25, which is a good bargain for Mezcal of this quality. However, I've rated it as if it was not purchased at a clearance price.

I drank the Mezcal in a small Port wine glass, but a brandy snifter could also work well. The quality is such that it would probably be a waste to mix this Mezcal.

I really enjoyed Herencia del Mezcalero Mezcal Añejo and I suspect that you will too.
Comments