Review Detail
92
9
100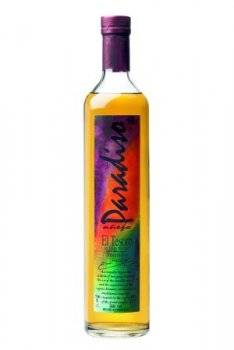 Anejos
T
Tequila.net
February 11, 2007
46992
Tasted out of a snifter. This anejo definitely was worth the money. It is quite possibly the smoothest tequila I have sipped so far. It had great balance and the agave was not lost along the way. I cant really afford a bottle of this, but if I had the extra money I'd definitely buy a bottle. Another great tequila from a great line.

Aroma: A very clean aroma full of fruit (berry) and distinct floral (violet).
Initial Taste: A semi oily mouth feel with no bitterness and no burn. First taste was fruit (again berry).
Body: A great agave body complimented nicely by slight fruit, slight vanilla, and slight cinnamon.
Finish: Great finish! A nicely heated finish of medium to long duration with a beautiful 'El Tesoro' flavor lingering.
Comments