Review Detail
92
22
100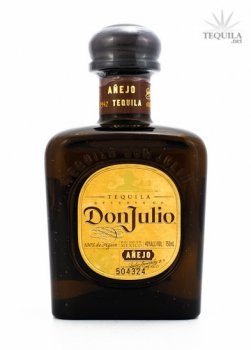 Anejos
DR
Don Ricardo de Hawaii
March 25, 2007
111736
I love the DJ Blanco, so I made the plunge from my Blanco binge and chose this Anejo. I tried several Anejos since I purchased the bottle, samplers and 50mL versions. I acquired a taste for Anejos in that time and have since found great pleasure in this Anejo, I find it second to only the Corzo Anejo, which I find to be a little smoother and have a little more flavor.

Lets get into this.

Color: A light caramel with medium legs.
Nose: Citrus and Caramel
Taste: Caramel and oaky butterscotch with Vanilla, just what you want from a good Anejo and this delivers. It is smooth too with little or no alcohol burn. Great Agave flavor in here too.
Finish: Sweet and woody with touches of honey for a long delicious finish.

I love it. It has turned me into a customer for life, and an Anejo drinker.

The bottle could look a little nicer.
Comments