Review Detail
92
22
100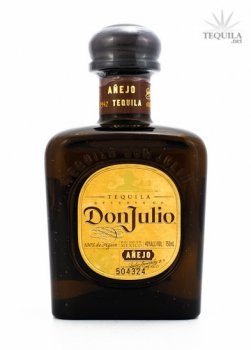 Anejos
DR
Don Ricardo de Hawaii
March 25, 2007
111780
This is an old standby. It's a fantastic tequila and it's always easy to find. While it doesn't have the big taste of anything that makes it really unique, but it's always wonderful and represents everything that a good anejo should be.

Aroma: Agave, vanilla/caramel.
Initial Taste: Very sweet...almost like a dessert. Agave flavor and vanilla are really what you get first.
Body: Medium body. You get a little oak taste, but mostly you get more of the same of what you got with the initial taste.
Finish: Very little linger and no burn at all. A pleasant end to a very good tequila, but it doesn't remind you that you drank it. However, it does still leave you wanting more.

This is a near perfect anejo to get non-tequila drinkers into enjoying the juice. It's ultra smooth and has a nice flavor that should be pleasing to most anyone. Well done, Don Julio.
Comments