Review Detail
90
1
100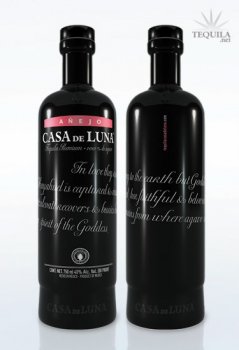 Anejos
T
Tequila.net
November 18, 2010
16359
Casa de Luna comes from a relatively new distillery (NOM 1551) that makes Carreta de Oro as well. The bottle is simple, but striking. Your eyes are immediately drawn to it and the presentation (and the price) say that this is a premium juice. High price tags are generally hard to justify in my eyes given the quality of tequilas in the $40 range out there, but someone has to be the guy to try and taste them all and assign comparative value. It's a tough gig...

Aroma: Musty/smoked, cooked agave with a bit of caramel and nutmeg.
Initial Taste: Cooked agave, hints of melon and a bit of honey.
Body: Medium body & mouth feel. An interesting combo of flavors. The agave and spice is clearly there. There's also a musty taste (in a good way…think tahona) and hints of fruit. Certainly a lowland tequila with its strong herbal notes.
Finish: Again, it's a strange combo of flavors. Musty, but sweet. Honeyed, but spicy. It's a medium length finish too. Hard to describe everything going on, but it's tasty and fun to try and find all of the flavors.

I'll say first off that I enjoy challenging tequilas. This is one is pretty good, but it may be out of balance for some drinkers who are used to really sweet anejos. At the same time, I'd say that it's worth checking out because it is really a unique combo of flavors. It carries a premium price, but I doubt that there's another juice on your shelf that carries the same profile as this anejo.

Comments