Review Detail
90
4
100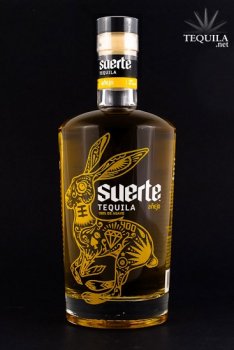 Anejos
T
Tequila.net
November 11, 2012
14939
Another Good Effort from Suerte
This is my last review of the Suerte line from NOM 1530 that has largely impressed me up to this point. Like the other expressions from this line, the bottle is striking, but so is the amber color of this 24 month aged anejo. I have high expectations for this one given the quality of the reposado.

Price: $55-65/bottle

Aroma: Cooked agave, honey, fruit and light spice

Initial Taste: Cooked agave, vanilla, fruit (cherries) and some mint/pine notes.

Body: A nice balance of agave, vanilla, light mint and wood notes. Medium bodied with nice oils.

Finish: A medium length finish with nice balance. Notes of oak, agave and vanilla linger. Tasty, but I wish it lasted just a little bit longer to savor all of the flavors.

Suerte Anejo is a really well crafted and balanced sipping tequila. While I prefer the reposado from this line, this is a really good anejo to sit back and sip after dinner or as a night cap. Lots of flavor, wonderful smoothness and a great overall profile. As stated in other reviews, the craftsmanship from this line is evident from the use of tahona in the blanco to the splendid balance of the repo to the rich smoothness of the anejo. If you are looking for a well priced brand to do a vertical tasting (especially on your long July 4 weekend), Suerte is a prime candidate if you can find it in your area.
Comments