Review Detail
83
2
100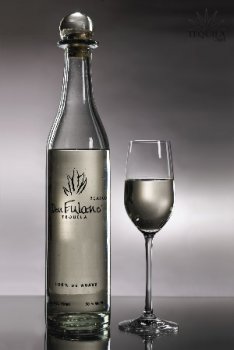 Blancos
T
Tequila.net
April 06, 2007
20030
We bought this out of curiosity, and because we have enjoyed other Don Fulano products in the past.

Adriana tried it first, paused, curled up her nose a bit and passed the glass back to me, pronouncing it "Muy fuerte..."
There is little here to recommend. It IS very strong.
It has no nose to speak of. Alcohol and a strong smoke flavour dominate the body, more like a strong mezcal. Finish is long and hot - this is a young and unrefined spirit.

We will find some ways to mix it. I wouldn't offer it as a sipper.
Comments