Review Detail
87
16
100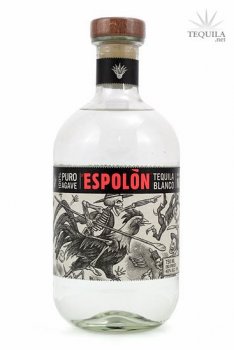 Blancos
T
Tequila.net
April 06, 2007
91885
Being the type of guy who's always on the lookout for a good value, I found it nearly impossible to pass up Espolon when I saw it for under $20. It's a good brand from a good distillery. Let's see how it tastes...

Aroma: Nice cooked agave nose with some citrus.
Initial Taste: Very simple. Agave, citrus and a hint of spice.
Body: Medium-thin, but oily enough to coat the mouth well. Very agave forward. Lots of pepper to round out the sweetness.
Finish: A very nice finish for such an inexpensive brand. Generally cheap tequilas are a bit more bland or seem watered down. This one has a nice, spicy finish that lingers around nicely.

For around $20, this is nearly a must have. It's a great mixer and very good value blanco sipper. Very smooth with a lot of spiciness and character. If you see this one on the shelf, it's a no brainer.
Comments