Review Detail
91
2
100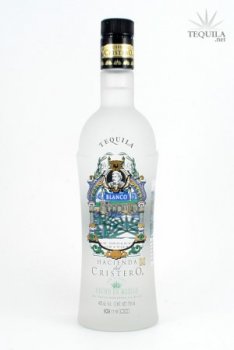 Blancos
T
Tequila.net
April 14, 2007
28992
Hacienda del Cristero Tequila Blanco
Well, this is a blanco but it far exceeds almost any blanco I have ever tasted. The Herradura company thinks a lot of it as well since it is featured in their store in Tequila. Yes, I know, Herradura is from Amatitan but it has a bright, beautiful shop across the street from Cuervo in Tequila. Merchandising is not lost on this company. My question is, "Who did Herradura make this tequila for?" It was sold almost exclusively in Mexico at first. With the high price - you wonder why it was not marketed immediately as an export. Perhaps the homage to Hacienda del Cristero was an effort to bring a quality blanco into the Mexican market - price no object. I paid about $60 for my bottle perhaps two years ago (2011) and it continues to go up in price ($80).
Most people do not sip blancos, but this is one of a handful I would do nothing else with. It's that distinctive! Crystal clear, thick and long-lasting legs like few I have seen. I actually found myself licking the Riedel glass and then using my finger to get out the residual clinging to the sides. Surprise! It actually has a very distinctive nose - like fresh cut grass with a drop or two of lemon added. So - lots of citrus overtones with undercurrents of fruit - perhaps green grapes and pears.
The initial taste is earthy with agave seeping through. It's almost like you can visualize the field and the agave plants growing there. This is particularly true if you have been to the region and walked through the fields. Still, this is a blanco, so sipping over a period of time, I highly recommend sips of Sangrita in between sips. The finish of this blanco proves its pedigree because the complexity builds after multiple swallows. Spicy, peppery - but most of all - citrus; grapefruit - tart not sweet. Highly recommend no ice or water to dilute the taste. It is in my top five blanocs and that is a fairly exclusive list!
Finally, the bottle is very decorative, with a classic shape, frosted glass and a clear picture window that frames the Hacienda del Cristero. As far as I can tell, this is the blanco equivalent of Herradura Seleccion Suprema. But, if you are going to buy a bottle of this - please - learn something about the history of the Cristero War in Mexico. You owe at least that much to the country that makes your favorite drink. Salud!
Comments