Review Detail
88
4
100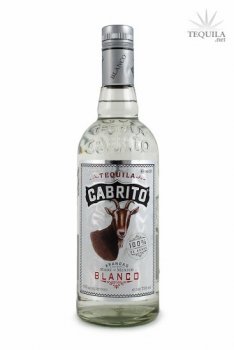 Blancos
M
Mark
September 17, 2008
42360
Let's be honest, a full liter bottle with a goat sticker on it doesn't necessarily scream quality tequila, but I've seen beautiful bottles with crappy juice and plenty of plain bottles with great quality. Cabrito makes the claim of being the #1 selling 100% agave tequila in Mexico, so that has got to be a positive thing, right? One thing that it has going for it is that it comes from NOM 1140 (Tequila Centinela)...and that it can be found locally for $14 for a liter.

Price: $15-25/bottle (1 liter)
Aroma: Basic cooked agave with hints of earth and pepper
Initial Taste: A nice entry of agave with earthy notes. Very basic, but clean.
Body: A nice and oily body for the price and a nice silky mouth feel. The peppery kick comes in a bit in the body and is well balanced with the agave sweetness.
Finish: It has a pleasant agave filled linger with a bit of sweet heat. Not at all overly smoothed out. The flavor is still there and it's a nice finish.

Is this the most complex blanco out there? Nope. Does it have a full agave flavor and a nice kick and linger? Yes. This has really nice flavor for under $20 per liter. Enough agave to be sipped neat and the right kind of flavor profile to make a nice cocktail. Check out my review for the reposado...which is simply tremendous value for the money. All in all, Cabrito is a winner and a great value for starters or aficionados. For the price, it's definitely worth checking out.
Comments