Review Detail
87
2
100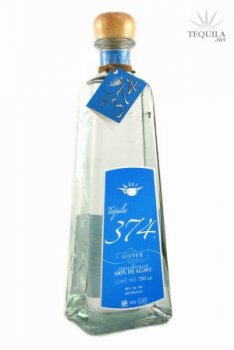 Blancos
T
Tequila.net
June 23, 2008
20409
Tasted out of a snifter. As the recession rolls on, I keep looking for good deals on good tequilas. 374 was a nice surprise for me. At $24 bux a bottle, I feel I got a very good blanco. To be honest, normally I don't care for triple distilled tequilas. But Im glad I gave this one a try. Its clean, sweet, and smooth. Yet another one Id recommend to new tequila drinkers who are just delving into the tequila world.

Aroma: A simple, yet inviting aroma of fruit (raspberry), floral ( violet) and clay.
Initial Taste: A thin mouth feel, on first sip its sweet with a slight bitterness. With a first taste of fruit (raspberry).
Body: A semi earth agave body with hints of spice and floral (violet).
Finish: A long semi heated finish with a fruity lingering aftertaste.
Comments