El Amo Tequila Blanco
Hot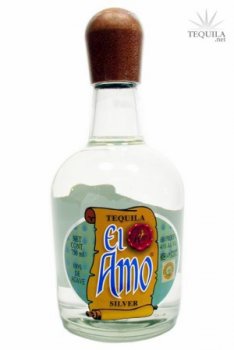 Tequila El Amo Blanco

El Amo Blanco Tequila is 100% Agave, and produced at Hacienda La Capilla distillery in Jalisco, Mexico.
User reviews
El Amo Tequila is a budget brand out of NOM 1479 that makes some great budget options like Cavalino, Tizoc and others. They also make the world's "most expensive" tequila in a sparkly bottled version of Ley .925. This bottle was a shade under $20 which, for me, is always worth taking a gamble on for a 100% agave tequila. The reposado was a solid choice a long time ago, so let dive in and see if the blanco is just as good.

Price: $20-25/bottle

Aroma: Some vegetal agave, citrus fruit, raspberries and a lightly medicinal scent.

Initial Taste: The fruity agave is the most prominent. A bit more sweet than most blancos, but it makes it work.

Body: A medium to thin body. The agave is still strong and the fruit is present. There's a bit more bite from the pepper and alcohol as well.

Finish: Medium length finish that has a good amount of spice, but the alcohol is definitely stronger and the medicinal note is present a bit as well. A bit harsh at the end, but hardly undrinkable.

It seems like the overall profile is OK and that the barrel softens it a bit and takes the harshness out. This would still be a quality mixer for $20. It's not the best sipper in the world, but when it's competing in the price range of mixtos, it's a no brainer when compared to this. Depending on what is available to you, El Amo could be a decent buy.
Tasted on 01/05/09 out of a snifter. Purchased a bottle for $19 bux. El Amo blanco had a slight alcohol burn throughout the entire tasting. yet, for $19 I can't really complain, right? A decent 'B' grade blanco.

Aroma: A nice nose of grapefruit, cherry, and spices.
Initial Taste: A thin mouth feel, upon entry there is a slight bitterness and alcohol burn. Initial taste of grapefruit.
Body: A warm agave body with lighter notes of citrus, earth, and pepper.
Finish: An unheated finish of short duration with a lingering grapefruit taste.