Review Detail
96
7
100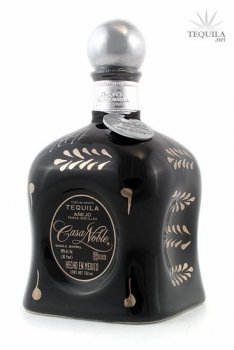 Extra Anejos
T
Tequila.net
December 20, 2009
64378
Nose of honey and deep spice with just a touch of cherry
Buttery on the way in, and stays thick and full throughout. Texture and flavor are smokey with a hint of herb and pepper
Extra oily-smooth on the way down with a very long warm peppery finish.
Quality for the price is solid. You can sense the age in this tequila, and for a top shelf line it's very reasonable considering the competition.
Bottle is beautiful ceramic black with gold flecks and a silver top with a silver "The One" medallion. Nice touch. Overall a very good tequila for the price. I shot the first half of the bottle and sipped the second half...but then again, that's how I do them all!

Comments