Review Detail
96
4
100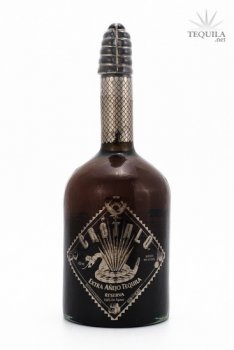 Extra Anejos
T
Tequila.net
November 20, 2011
28905
This tequila is everything that it was billed to be. As the winner of many competitions as best in show, my expectations were high and they were met and exceeded.

Aroma: Nose of Caramel, Agave, Oak and Spice.
Initial Taste: Sweet Caramel and light ripe fruits.
Body: Thick/rich body that coats the mouth with spices. You can really taste the complexity that came from aging in double barrels, but it's a nice balance of sweetness, fruit, chocolate and wood.
Finish: So smooth. No burn at all. It finishes like silk. No burn, but a nice agave spice that is still there when most 5 year aged tequila lose that property.

This may be my new favorite tequila. It's really THAT good.
Comments
1 results - showing 1 - 1
Instead of repeating all that was said in this review, i'll just say he was being modest. This one went to the top of my list. it is SO much better overall than my previous favorite Don Julio Real. Although, the Real decatur is by far the best you can get.
1 results - showing 1 - 1