Review Detail
94
3
100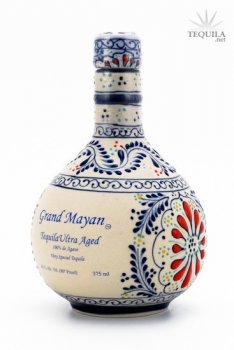 Extra Anejos
T
Tequila.net
September 05, 2011
120384
At this moment, I have Casa Noble Single Barrel Ultra aged tequila and Grand Mayan in front of me. As much as I hate to say it, this tequila, Grand Mayan, is near perfection. I understand that ceramic bottles may not always be the best, but this is my second bottle of Grand Mayan, separated by 3 years. This bottle is just as wonderful as the initial bottle I had years ago.

Grand Mayan comes from the same distillery as Casa Noble, but it seems to me that it is a half-step above the Single Barrel.

Some people may find it hard to believe that a great bottle might contain a great tequila, but in this case, rest assured, that at half the price of Casa Noble 5 year, you are getting a slightly better tequila. Carlos Santana would have to agree that this tequila is the true Black Magic Woman.
Comments