Review Detail
93
7
100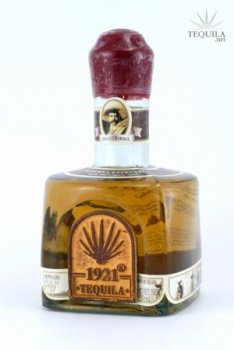 Reposados
T
Tequila.net
March 29, 2007
49248
I was pretty impressed with this. This is one of the more complex tequila's I know of, and I think the better nose and palate someone has the more they would appreciate and enjoy this. I don't claim to be an expert by any means, but I definitely could identify lots of different notes all throughout.

The nose was very fruity, strong hints of lemon and other citrus fruits, along with a very nice presence of smoke, oak, and almost a pepper/spiciness. Entry was sweet, mostly with fruit and agave flavors, again the citrus notes being pretty evident. In the body all of the elements in the aroma come to life and you really can taste each of those flavors, along with a smokey oak flavor, but not overly stated, and a hint of buttery caramel. The finish was nice as some other flavors and some of the sweeter agave and other notes came back. I kind of liked how I experienced a sweet flavor/smell and entry, then a rich full-bodied smokey buttery flavor, and then the sweetness again at the end. Very nice.

Very smooth for a rep, but I'm an anejo lover so that was the one piece that might have been a touch better for me. But excellent for a rep.

This reminded me of El Tesoro's anejo quite a bit. It was almost like a more flavor-packed version of it actually. I am a big fan of ET, so that was a great thing for me. For the $45-ish I paid for the bottle it was well worth it and I highly recommend giving it a try if you have the chance.
Comments