Review Detail
92
5
100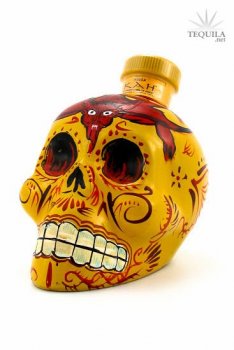 Reposados
T
Tequila.net
December 28, 2010
93493
I have to admit, I bought this tequila based on two things: the bottle itself, and the reviews on this site. And while the beauty of the bottle met all of my expectations, the tequila inside... well, not so much.

As mentioned in other reviews, the alcohol is strong on the nose. Personally, I found it too strong for my liking. The medicinal qualities made me cringe, to be honest. Ergo, my low rating of 80 in this category.

Following my standard tasting process I poured a finger's worth of the Kah over some ice, swirled it to chill, then drained it into a drinking glass. A few minutes later, the smell was as strong as ever but, based on the reviews I had read, that wasn't entirely unexpected. What was unexpected was the initial taste. There were hints of agave but the overall flavor of the tequila was overpowered by the taste of alcohol. My initial thought was "this tastes like rubbing alcohol smells." Not good, I know, but that was my first impression. When I select sipping tequilas, I prefer more subtle, nuanced flavors than the Kah reposado was able to provide. Instead of tantalizing my palate with pleasant flavors, this tequila tried to beat it into submission.

I know that not all reposados are worthy of being sippers, and I'd place the Kah in that category. Use it to make margaritas, but don't expect to enjoy it as a sipping tequila unless you like your tequila with strong alcohol overtones.
Comments