Review Detail
90
6
100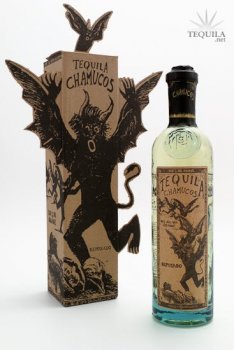 Reposados
T
Tequila.net
April 04, 2007
63583
Interesting tequila to be sure. It all starts with the fold out cardboard box. It shows that the craftsmen thought of the little things.

Aroma: Sweet agave and vanilla with a hint of fruit and spice.
Initial Taste: A nice light sweetness and spice and pepper notes.
Body: Thin mouth feel. The sweetness fades into a spicy and smokey agave flavor. Very surprising based on the nose and initial taste.
Finish: The smokey flavor continues and then at the very end you get a nice spicy vanilla linger. A nice end to an interesting tequila journey.

I have a feeling that if I tasted this 5 times that it might be a bit different every single time depending on food, number of previous drinks and even mood. A solid tequila that is worth having in your collection...even if the box/bottle weren't as fun.
Comments