Review Detail
86
1
100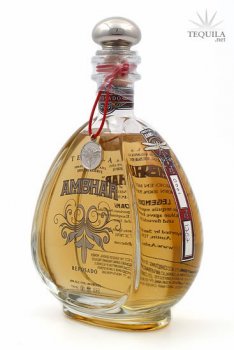 Reposados
T
Tequila.net
March 07, 2010
20929
The final review of the Ambhar line for me. It's been a bit of a mixed bag so far only because of major taste differences in the blanco and anejo. They're both quality tequilas, but their flavors are strikingly different. Maybe the reposado will balance the best of each.

Price: $50-55/bottle

Aroma: A nice balance of agave, spice and herbal notes. Sweet, but with hints of cinnamon and green/vegetal scents.

Initial Taste: Cooked agave, oak and light pepper.

Body: Medium thin body. The oak becomes more prominent and there are hints of sweet baking spices that compliment the agave nicely.

Finish: The finish is short and it seems like there might be too much going on. There's pepper and oak, but there's also a fruity medicinal taste as well. What was a strong vegetal taste in the blanco has combined with the oak to make for a bit of a strange finish.

This is probably my least favorite of the Ambhar line. Not quite as crisp as the blanco, not as sweet and smooth as the anejo...and it seems a bit lost in between. None of the flavors really take control to say claim top billing and it makes it kind of a mish mash of vegetal, oak, spice and agave that is a bit confusing. For the price, I think there's definitely better buys out there...including the blanco and anejo from Ambhar.
Comments