Review Detail
87
4
100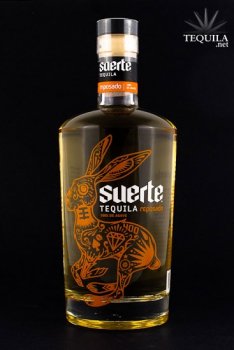 Reposados
T
Tequila.net
November 11, 2012
22086
Suerte Tequila is another new guy on the market. The people behind it are passionate, knowledgeable and know how to market. The design of the bottle makes it stick out on the shelves and is as clever as it is attractive. I've had the blanco and it was very good. I even noted that I think that it was a profile that I thought would age well. Let's see...

Price: $40-45/bottle

Aroma: The nose really fills up the glass with notes of cooked agave, caramel and light fruit.

Initial Taste: A really nice combo of cooked agave sweetness and caramel. There's a fruitiness that rounds it out as well.

Body: A nice and oily body that coats the palate well. It's a great combination of rich agave, butterscotch, oak, fruit and spice. A lot of flavors, but very well balanced.

Finish: A long finish that lets you taste all of the flavors at different points and has a nice punch of agave to boot. It's almost like a sequence of all of the aforementioned flavors that dare you to find each one. A unique and wonderful ending.

I always say that the toughest thing for a tequila company to do is make a really good reposado. Suerte absolutely nails it with this one. There's plenty of agave, but there's also a ton of character from the barrel aging. There's a little something for everyone and the finish is one of the best that I've had in recent memory. I wish that I could find this in my area, but luckily there's places like DrinkUPNY that will deliver it to you for $39.99. Go out and get this one...your palate will feel like it's have a lucky day.
Comments