Review Detail
85
11
100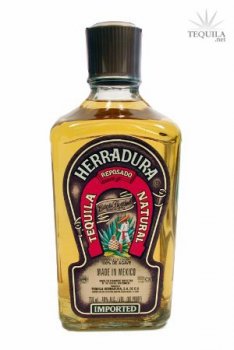 Reposados
T
Tequila.net
May 13, 2007
89041
Herradura Tequila Reposado
Since this juice hasn't been reviewed much the past two years, I thought I'd add my two cents. I tasted it in a Reidel glass on 2/28/2014. It was purchased at Total Wine and More for $32.

It clings to the glass well, indicating a full bodied tequila by one measure although the "Body" rating of this review is an indicator of taste. It has a clear gold color, like a fine gem. It has a warm after taste but not to alcohol-ish. It's enought alcohol to warm the belly, but is quite pleasant. I could use it to sip, although it might not be my first choice. It has a good strong hint of caramel with some vanilla, but the later is not a dominate taste.

I find the bottle nothing too special, but still has a quiet elgance to it. I think it's a solid entry to a well-stocked bar and a solid competitor in its price range.
Comments