Review Detail
94
5
100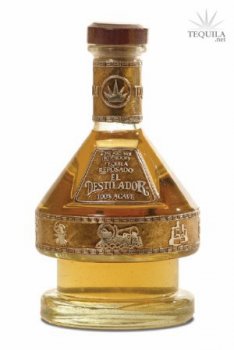 Reposados
T
Tequila.net
September 20, 2007
38641
Tequila El Destilador Reposado
My first review for tequila.net. Purchased this rep for $17.99 from hi times,
in the above pictured bottle.. Have enjoyed the juice from every glass, cup, imaginable.
Initial aroma is vanilla and agave with some spicyness to the mix. Taste is medium smooth. With noticeable spice on the tounge. Very sight burn going down,in a too enjoyable way. A slight oak aroma lingering after a few minutes in the glass. I didn't feel there was very much complexity to the juice, but still had a very solid agave , vanilla taste overall.
Bottle is extraordinary . took a flyer on this and won big time. Have purchased over 12 bottles as gifts for the holidays as well as event tequila. All who have tasted this, absolutely,love it. Awesome purchase!!!
Comments