Review Detail
95
4
100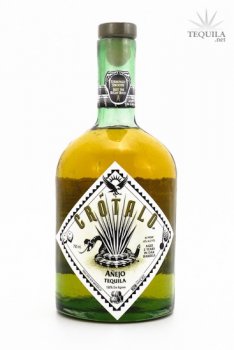 Anejos
T
Tequila.net
November 20, 2011
17632
My last review of the Crotalo line. I've loved the first 3 and I'm expecting the same from this. Crotalo might be the best new tequila out there right now.

Aroma: Sweet Agave, Ripe Fruit (banana, pineapple and a bit of citrus), light oak and vanilla. A simply awesome nose.
Initial Taste: Vanilla, agave, fruit and baking spice. Great initial mouth feel...almost velvety.
Body: Thick body, great legs. Awesome flavor on every part of the tongue. Still lots of great flavors. Agave, fruit and the spice notes are the most prominent.
Finish: A wonderful medium-long finish. The baking spice and a pepper gives a it nice linger. The oak, agave and fruit flavors mix together wonderfully as well.

Just like the rest of the line, this one is simply top notch. I'd compare it favorably with the extra anejo, but at half the price. This is a top 3 anejo for me. For $50, this is a very good buy and an excellent tequila.
Comments