Review Detail
90
14
100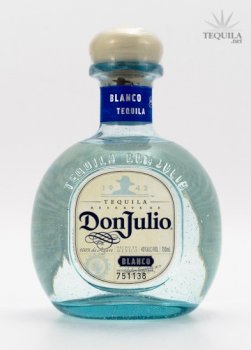 Blancos
T
Tequila.net
April 15, 2007
87604
Being new to the world of tequila I started on Patron. I won't bash it like others as it serves a purpose and without it I would have never branched out the way I have. That being said I agree with others whenever they say there is better and Don Julio is better.

Don Julio is a light and crisp blanco, which is what I prefer, so take that with a grain of salt (no pun intended). There is a slight citrus front that ends with a smooth tiny burn at the end that leaves your mouth clean.

This is a perfect Swiss army do it all tequila. When I go out tasting or buying new bottles of blanco I make sure I try it side by side with Don Julio.

Bad, good, great? Great!
Comments